THE EYE CARE CLINIC
---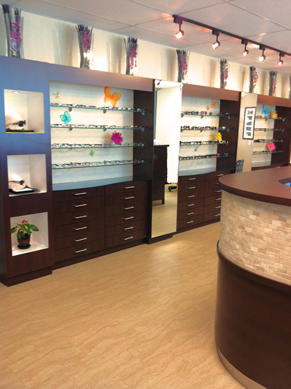 Dr. Michael Kaplan graduated from Optometry school in South Africa in 1981 and worked in the world-renowned St. Johns Eye Hospital in Soweto for two years. He then went into private practice before moving to London, England and Chicago, USA where he graduated as a Doctor of Optometry in 1989. After moving to Toronto, Canada he went into private practice.
Dr. Lisa Kim graduated from the Waterloo School of Optometry in 1999. She has extensive experience working with Laser corrective surgery at TLC.
Dr Peter Chan received both his Bachelor of Science degree and Doctor of Optometry degree at the University of Waterloo, where he graduated in 2010. His clinical experiences have taken him to many places including rural villages in Thailand, a primary care center at the Hong Kong Polytechnic University, as well as an ocular disease clinic at Parkland Hospital in Dallas, Texas.
Dr Christine Yoon - Since graduating from the University of Waterloo, School of Optometry in 2007, Dr. Christine Yoon has been providing comprehensive eye exams to patients of all ages throughout the greater Toronto area. She enjoys fitting contact lenses and discussing and co-managing laser vision corrective surgery and corneal cross-linking. Though most comfortable with English, she has also provided exams in basic Korean.
Dr Sanjay Vakani graduated from Optometry School in Birmingham, England, where he later practiced for several years before moving back home. He has practiced in various different areas of the province of Ontario but now calls Toronto home. In his spare time he enjoys travelling and spending time with his family.
THE TEAM
---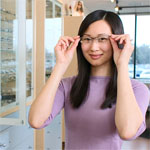 Our trained eye care specialists will help you find a great looking frame with lenses that will help you look your best. We offer a large selection of frames including Easytwists, Easyclip, Guess, Silhouette, Versace, Adidas, Vera Wang, Dolce And Gabbana, Seraphin, Vanni, Rayban, Stepper, OGA, Kliik, Perry Ellis, Rudy Project and many more. We afer high quality Nikon lenses for optimal vision. All are reasonably priced to meet your budget. Our professional eye care staff includes opticians and frame experts, allowing us to provide a full range of high quality eye care services.
Our on site laboratory uses the latest technology so your new glasses will be ready in under an hour.
Our staff excels at operating the latest equipment including, pre testing instruments, Optomap laser scans of the retina, optical coherence tomography (OCT) and automated visual field perimetry to access your eye health. Our team of friendly and dedicated professionals will provide you and your family with exceptional eye care to make your visit an exceptional and enjoyable experience.
We fit and provide continuing care for contact lenses. We utilize a range of the most up to date contact lenses – Soft, Gas permeable hard lenses, Daily lenses, Bifocal lenses and lenses to correct astigmatism.