Dr. Ronald Gall OD, MSc, FAAO – Vision Source Canada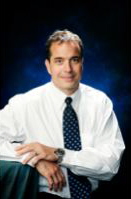 Dr. Gall has extensive experience and education. Originally from Windsor, Ontario, he received his Bachelor of Science degree from the University of Waterloo in 1988 and then studied at the University of Houston College of Optometry earning his Doctorate in 1993.
After 1993, Dr. Gall practiced part-time in Houston, Texas while he continued to research binocular vision (eye alignment and focus ability) at the University of Houston. He completed his Master of Vision Science in 1995.
I care for my patients. My interest in optometric practice stems from a genuine desire to care for the visual problems of patients and emphasizes a never ending effort to be certain that they receive the optimum treatment. I strive to be certain that my patients understand their visual condition, are aware of the treatment options, and receive optimal care from my office and other professionals to whom I refer.
---
Dr. Susan Che OD
Dr. Susan Che is a 2006 Honours graduate of the Pennsylvania College of Optometry. Prior to obtaining her Doctor of Optometry she was an Intern at Gall and Associates in 2005 and continued her externships in Philadelphia at Albert Einstein Medical Hospital in the Department of Pediatric Ophthalmology and General Ophthalmology, Suburban Eye Associates in Retinal Ophthalmology and Burrell Family Eye Care.
Dr. Che received extensive training in the management of ocular disease with an emphasis on glaucoma, age related macular degeneration, and ocular emergency. Other areas studied comprehensively were pediatric optometry and vision therapy.
It is an honour to be part of this incredible team at Dr. Gall's. I am devoted to our patients and will always strive to provide excellent primary eye care.